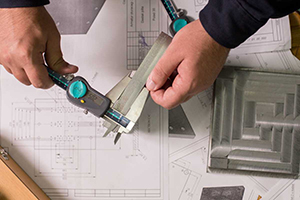 DESIGN
General information
The design construction and technology division consist of certified professionals who can solve the most difficult machine-building problems. Experts have learned the every details of CNC technologies in industrial countries such as UK, Germany, Turkey and Japan.
The design is implemented by 3D parametric modeling in the final version of CAD systems. During the functional imitation of the model of the mechanism, the critical points are analyzed and the weaknesses of the design are identified and corrected. Later on, the most optimal and high-quality processing method is used in simulation by the CAM software during the processing technology.
It is widely used in other areas that involve the use of industry, construction, transportation, agricultural machinery and machine-tools, devices and facilities.